Join the Movement: Embrace decentralized media. Shape its future. Contribute now!
Amplify Your Voice: Share authentically. Gain from decentralization. Start now.
Back Decentralized Media: Support fairness, openness, and creators. Build together.
WE ARE THE
NETWORK
Join the movement
LEARN MORE
BSTY
Media Coin
🌐 Join the Decentralized Media Movement! 🌐
🌈 Together, We Shape the Future of Media!
🚀 Empower Media Freedom, Embrace Decentralization!
🔗 #DecentralizeMedia #MediaFreedom #EmpowerVoices
?+
Media Nodes
24M
Customers
4.7
User Rating
JOIN US TODAY
BSTY has been
RUNNING STRONG
for more than:
10 YEARS+
10 YEARS+
LEARN MORE
HELP US DEFINE THE WORLD'S LARGEST
Decentralized
Media Network
You will soon be able to sponsor a media node, and help decentralize media! A media node will need BSTY utility tokens to fuel the media services. To get ready see below:
Explore GlobalBoo.st's
Pulse
& Latest Insights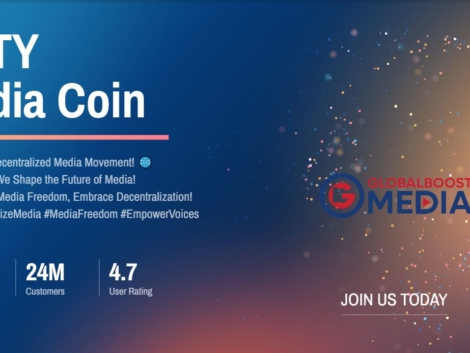 In the dynamic realm of technology and finance, Bitcoin continues to lead the charge in reshaping digital currencies and financial paradigms. Complementing its ...